Inish Education Technology is a software company with Medical and Dental education as its primary focus. Our team of developers are there to ensure that you, as the educator, get the tools and the support you need to put together great online content that your students will value, with the minimum of fuss.
Our founder directors have extensive experience in medical education and implementing IT solutions in third level education: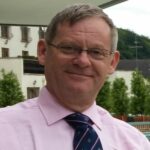 Kieran McGlade
A practicing clinician and was formerly director of Technology Enhanced Learning at Queen's University Belfast medical school, as well as assistant director of medical education.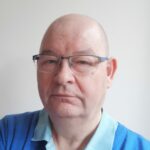 Robert Roulston
Formerly assistant director of Information Technology at Queen's University, Belfast and has a wide experience in the development of support IT systems for educators in third level education.
We believe in an ongoing relationship with our clients, working with them to make sure they achieve the outcomes they are looking for and are able to fully use our software to leverage their own expertise for the benefit of their students.
We recognise that, to be effective, technology must not get in the way and must enhance the learning experience. Crucial to this is deciding when it is appropriate to employ technology and when it is not. Technology should never be used for technology's sake.